admin, 2021-02-11 16:08
With the rapidly growing interest in surveillance systems, there is an increasing demand for VMS software for CCTV cameras. Until recently, market awareness about software, especially third-party, that manages camera footage was low. But now, customers realize that with VMS, CCTV becomes more efficient and easier to manage.
Over the last few years, the market has also begun to take advantage of video analytic software. Video content analysis has proven to save time and effort while increasing overall security. In 2020, the use of CCTV analytics went even further to enforce pandemic-related health care guidelines like social distancing and mask compliance.
Also read: Top 10 VMS and VCA
All these developments point towards a flurry of innovation and VMS use cases that we can expect in 2021. As businesses leverage the power of VMS, CCTV would serve more purposes that go way beyond security.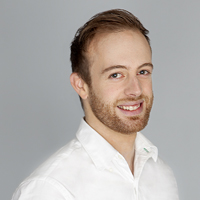 Agile with mobile
Increased agility with mobile apps will become more critical in VMS deployments for awareness and incident response. According to Laurent Villeneuve, Product Marketing Manager at Genetec, the growing interest in mobile would lead to greater hybrid architecture adoption.
"We're also seeing more usage of thin clients for remote monitoring of on-premises systems so that we can expect improvements in web-based applications too," Villeneuve said. "This underscores a clear trend towards hybrid architecture, which is becoming the favored approach for many organizations. We foresee many new VMS functionalities that will allow for the migration of more video management capabilities to the cloud, but within an overarching hybrid system."
More use of cloud and VSaaS technology
Operating in a closed environment without any cloud capabilities means missing out on a lot of functionality and flexibility. For example, connected services help customers stay up to date and secure, allowing them to streamline their VMS and camera firmware updates. Cloud portals help them enhance collaboration on open cases and maintain a full chain of custody.
"Cloud storage is a big first step towards hybrid enterprise VMS installations," Villeneuve continued. "It not only adds disaster recovery but helps organizations comply with retention policies and gives them more flexibility on how they want to store their video footage."
Managed cloud storage services (not a simple storage box) can provide a secure and reliable video archiving system that will complement on-premises VMS, giving more options for short- and long-term archiving at different price points. This kind of service will offer complete management of their video archives' lifecycle – from the moment it is captured on-premises to rehydration of their long-term archives, many months later.
Villeneuve said that in 2021, security departments should look to migrate to cloud and hybrid services – following the lead that we see in both the government and private sectors.
"Before implementing new cloud systems and capabilities, organizations should identify how and where those services will benefit the most," Villeneuve continued. "Recent advancements have shown us that VMS solutions can add great value beyond traditional security operations. With VSaaS, remote site monitoring is greatly facilitated. Deployment and maintenance are much easier, especially when there's limited real estate."
When video management capabilities extend outside of the command center, security teams benefit from greater mobility and situational awareness, reducing their response time. Genetec foresees VSaaS and other cloud services to be a big part of the digital transformation, allowing organizations to adapt faster and bring new capabilities to their security deployments.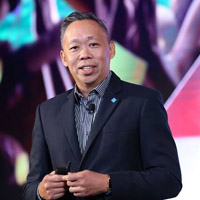 Open architecture ready for new hardware
The year 2020 has shown how the VMS and the security industry could step up and help fight a global crisis. Today, there are
more devices than ever before
, providing new types of contextual information such as temperature, distance, speed, location, and more. According to Benjamin Low, VP for APAC at Milestone Systems, this unprecedented expansion would force open architecture VMS to provide even more value to the customer.
"Looking ahead at 2021, the fast-changing technological landscape will increase the amount and quality of data," Low said. "The open architecture VMS needs to go above and beyond just saving and processing data in the cloud or premises, and instead focus on capabilities where it makes the most sense for the customer. It needs to be able to help customers utilize this data to make decisions with the best outcomes."
Even more integration with video analytics software
Milestone's Low expects an uptake in the deployment of video systems with video analytic solutions as more employees begin to transition from home back to their places of work. This could become a major criterion as customers consider
which VMS suits them the most.
"Organizations will require a smart and flexible workplace infrastructure that can adapt to changing demands and challenges posed in the new normal," Low said. "The VMS will be the linchpin for the integration of video analytic solutions, providing capabilities such as access control, proximity detection, temperature detection, contact tracing, and the like – making the future workplace much more efficient and safer for employees."
Conclusion
Summing up, Low pointed out that the VMS market in 2021 will largely be defined by how consumer's perceptions of video technology have changed during the pandemic.
"Despite being under the spotlight for years, with significant social, legal, and technological implications on society, COVID-19 has pushed the video industry to its tipping point," Low said. "Video technology is now recognized as an effective tool in the fight against the largest health crisis of the decade. People are beginning to come to terms with video technology as a safeguard and are changing their perceptions."
This also means that the role of VMS software for CCTV can no longer be ignored. Gone are the days when you could manage a video surveillance setup with a rudimentary application. Today's robust security surveillance system requires a powerful VMS solution that integrates hardware beyond CCTV and leverages the power of AI video analytics. In 2021, we expect to see even more of this.